assalamualaikum sume..

well, it's been a long time since my last post.. honestly, i was not busy this last few weeks, but i just didn't have mood to copy and post any of my "reading-through-people's -blogs" thingy.. i did read, (in fact i read so much i guess) that i just knew how one of my friend 's feeling now.. let it be secret who is she and what happens to her.. but, do pray for her that she will be okay and still believe that everything happens for the good reasons and still knows that she has Allah all the time.. speaking about her, i admitted that i used to be at her shoe one time before..thanks to Allah, He gives me guidance, that until now i sincerely, truly believe,that it really happened for a VERY GOOD reason, nothing bad at all!!! i wish that she will go through and find the same way that i did.. oh, seriously, i love her so much, as my sibling in Islam.. i don't want her to go astray.. she's a good girl, with pure heart, just that her heart is so much being torn out by a person who i believe doesnt even have right to do so..
here, enough about that.. here, there is something i wanna share with u guys.. well, as usual, it's 'copy-paste' method applied here.. =)
i took it from my inbox email.. it's sent by my 'share-name' friend, izyan (izyan shazwani jamaludin, did i get ur name right?? hehe) to Ashabul Brisbane group and any she's from melbourne, i mean studying there..
let us internalise tazkirah ini .. semoga ia memberi manfaat kpd kita, mnusia yang mmg dicptakan lalai dan lupe..
.. i love it so much... it's so meaningful..


HIDUP KITA CUMA...

HIDUP KITA CUMA DALAM 3 HARI

Semalam ~ Sudah menjadi sejarah. Hari Ini ~ Apa yang sedang kita lakukan. Esok ~ Hari yang belum pasti. Hisablah hari pertama semoga hari yang kedua kita lebih baik kerana mungkin ajal kita pada hari yang kedua.

HIDUP CUMA DALAM 2 NAFAS:

Nafas Naik.Nafas Turun. Hargailah Nafas yang naik kerana udara yang disedut adalah pemberian Allah secara percuma dancarilah keredhaan~Nya dalam menggunakannya. Bertaubatlah dalam Nafas yang kedua kerana mungkin itu nafas yang terakhir keluar dari tubuh bersamanyawa dan roh untuk meninggalkan dunia yang fana ini.

HIDUP CUMA ADA 2 PILIHAN :

Hidup dalam keredhaan Allah.Hidup dalam kemurkaan Allah.

HIDUP YANG ABADI CUMA ADA 2 TEMPAT :

Kekal di dalam neraka.Kekal di dalam syurga. Ingatlah kecelakaan neraka itu amat mengerikan dan kita hanya diyakinkan oleh keyakinan kita kepada rukun IMAN.Rukun Iman itu pula ada 6 dan apabila hilang salah satu daripadanya maka hilanglah ia. Kelazatan dan kesejahteraan syurga itu maha HEBAT.Tidak terduga oleh fikiran kita dan untuk mendapatkannyaterje mahkan rukun ISLAM yang 5 itudan puncaknya adalah SOLAT ... Amat sukar untuk dipercayai bagi yang ingin ke SYURGA tetapi tidak bersolat, umpama seorang yang mahu menaiki kapal terbang, tetapi tidak mempunyai boarding pass.

Oleh itu, tidakkah kita semestinya bersyukur atas segala nikmat yang Allah kurniakan kepada kita ...Sekurang- kurangnya Allah telah memberi udara secara percuma untuk kita berzikir mengingati~Nya setiap detik dan ketika, hinggalah kita kembalikepada Allah dalam keadaan jiwa yang tenang ... lalu masuk ke dalam syurga dalam keadaankita redha dan Allah meredhai. Semoga kita semua berbahagia + sejahtera senantiasa.. . di dunia jua di akhirat kelak sertadi dalam rahmat Allah s.w.t.
p/s: dipetik drpd blog di clayton:)
thanks izyan, for such lovely words, (even though u didnt make it), at least you posted it hehe..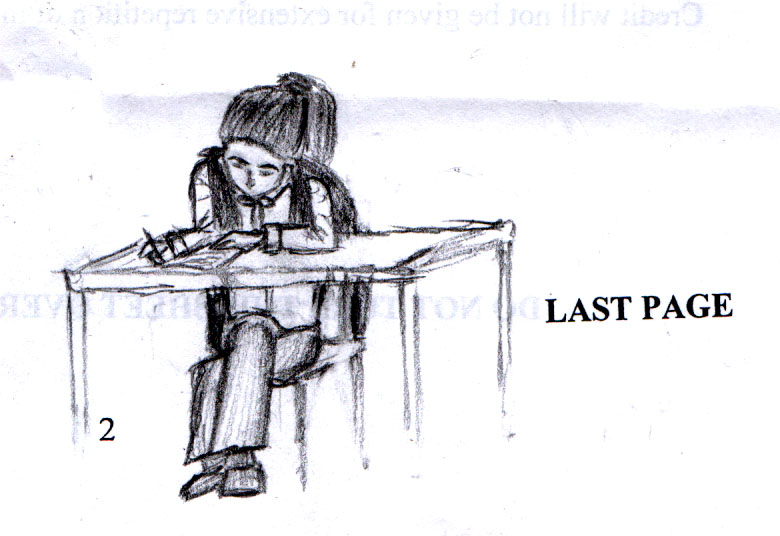 gotta continue studying (if u call it study).. i'll have my last exam paper this saturday (7/6), pray for me.. exam tu pun tarbiyah jgk.. all d best to sape2 yang akan exam.. semoge kte mendapat kejayaan..tp, dlm kte sibuk kejar kejayaan dunia, jgn lpe, kejayaan akhirat lebih penting..






sekadar renungan buatmu, saudara2ku..


ibnul Qayyim Al Jauziyah.

Beliau mengatakan, "Sesungguhnya Allah swt. menyerupakan pohon iman yang bersemi dalam hati dengan pohon yang baik. Akarnya menghunjam ke bumi dengan kokoh dan cabangnya menjulang tinggi ke langit. Pohon itu terus menerus mengeluarkan buah setiap musim. Jika engkau renungkan perumpamaan ini tentulah engkau menjumpainya cocok dengan pohon iman yang telah mengakar kokoh ke dalam di dalam hatinya. Sedang cabangnya berupa amal-amal shalih yang menjulang ke langit. Pohon itu terus menerus mengeluarkan hasilnya berupa amal shalih di setiap saat menurut kadar kekokohannya di dalam hati. Kecintaan, keikhlasan dalam beramal, pengetahuan tentang hakikat serta penjagaan hati terhadap hak-haknya."